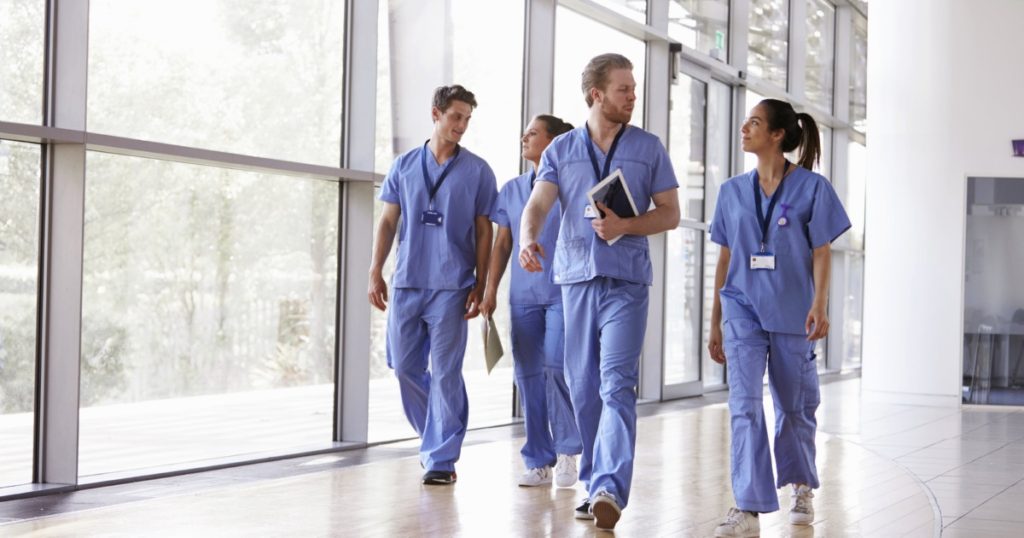 A board of nursing investigation can be very upsetting to any nurse who receives a letter stating that an investigation is underway. This news can be intimidating, scary, and generate feelings of panic and despair. One of the most effective ways to prepare yourself for this possibility is to familiarize yourself with the investigatory process that may result from a state board of nursing complaints. In this entry, we'll highlight key factors of that process to give you an idea of what happens once a complaint has been filed. 
Inside the website, when you join nursingcomplainthelp.com, we offer you valuable information regarding what should be included in answering a state board of nursing complaints against your nursing license. On nursingcomplaint.com, you will find downloadable samples of correspondence with the Board, sample responses and other materials important to your investigation and making the best response possible.
The Investigative Process
Any investigation that occurs will begin with a formal complaint, filed with your state board of nursing, often filed by a patient, a family member of the patient, or friend of a patient. Be aware that complaints can be filed by anyone, a spouse, an angry neighbor, a disgruntled colleague, a former partner. Complaints may arise as a result of what can be a personality conflict or a disagreement with someone, but is generally reported or  interpreted as incompetence, neglect, malpractice, or improperly following standard protocols (such as documentation, wastage, dosage administration etc.) within your employer's establishment, or other behavior that is considered unprofessional under the Nursing Practice Act of your state.
Understanding The Process
The process and specific rules followed to investigate and act on a complaint may vary FROM STATE TO STATE, but the process is always similar.  Investigative proceedings generally include sending written notice to the nurse, requesting that he or she respond within a period of time that could be anywhere from days to weeks. The Board will request any pertinent documents from the employer or other sources, they may gather witness statements, personnel files, departmental records, lab reports, medical records regarding a patient who may be involved in any complaint, policies, procedures, or other pertinent documents from the employer. 
If there has been a Peer Review, those documents may be included as well. The specifics of timing and to whom the nurse should respond may vary from state to state, but will be set out in the initial letter of the complaint or investigation. While the majority of investigations are conducted through the mail and via phone, on-site investigations are occasionally conducted as well. Investigations can take time, often many months to complete, though occasionally they may be finalized within as little as 30 days.
If an investigation involves criminal conduct, the timeline can be expedited depending upon the alleged criminal behavior. If your investigation involves criminal issues, you should retain a criminal attorney and consult with an attorney about your license status. If a nurse gets a DUI or DWI, she should hire a lawyer experienced in that field, and talk with a lawyer who can answer questions related to her nursing license.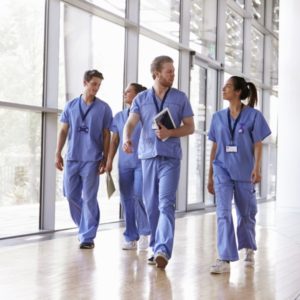 The nurse should always request copies of documents that the Board gathers in the investigation. All states should offer this due process to nurses, if your state board does not, then you should call your state nursing association and find out the reason for that, or if perhaps you were misinformed at the Board when you requested the documents.
Examining the Evidence
All evidence gathered by the board will be compiled by the person or investigator handling the particular case at the board, the investigator, and the team at the board will then review the documents in order to determine whether a nursing license violation has occurred. Based on this review, some cases may be closed, and, depending upon the state's rules, the complaint and all evidence may be expunged immediately from the nurse's file, expunged after being retained for a specific period of time in accordance with Board policies, or maybe simply closed, but the file may be retained. The Board, depending on the particular state, may reopen a file if additional information, evidence, or complaints are received.
The Implications of Sanctions, Stipulations, and Board Orders
Cases in which the evidence indicates that a sanction, stipulation or order against the nurse's license is necessary according to board policies and rules will result in a communication from the Board regarding the exact order proposed by the board. Possible sanctions could include remedial education, a fine, a warning combined with stipulations such as courses, or work-related obligations, suspension, probation, or revocation.
The Settlement Process
The settlement process leading up to a final decision may occur either informally or formally. 
Informal
Informal settlement processes typically begin with nurses being offered a proposed order, or proposed conclusions, sanctions, and stipulations that the Board believes are necessary to ensure that the nurse is safe to continue her practice. The nurse can either agree or disagree with the decision. The nurse may communicate with the particular investigator, which can be with a phone call, but the nurse should always be followed up with a written summary of the call. The nurse can request that certain wording in the order or proposal from the Board by altered. 
For example, if the Board finds certain findings or agreed-upon facts that the nurse disagrees with, he or she can put his or her arguments in a letter and communicate this with the investigator with the hope of having edits to the proposal. Once the proposal from the Board is agreed upon,  the nurse will usually have to sign the proposal or order, have her signature notarized, and then return that to the Board. The Order then will be finalized or ratified by the board. Generally, the date of ratification is the time upon which the order takes effect.
Formal
In cases where the nurse and the Board cannot agree on a final order, formal charges may be filed by the board, and negotiations may continue toward an agreed settlement. If formal charges are filed, these may be put up on the board website, depending on state rules. In this instance, again, depending on the state rules, there could be a settlement conference at the board offices, there could be a mediation at the state Office of Administrative Hearings or at the board offices, or there could be a formal hearing in front of a State Administrative Law Judge.
Join Nursingcomplainthelp.com #Knowledgeispower
At Nursing Complaint Help, we provide access to videos, sample responses, written materials, and general assistance to deal with some of the most common nursing complaints and advisable ways to respond in a professional manner, putting your best foot forward. Created by Joyce Lilly, a registered nurse and attorney who has knowledge of the process of responding to a Board of Nursing Complaint or Investigation, join Nursing Complaint Help today to obtain access to information and tools regarding your State Board of Nursing, available nowhere else!  Let us help you like we have many other nurses.
This is not a legal site, and we always recommend consulting with an attorney, but if you cannot hire an attorney, or even if you hire an attorney to assist you with your response, accessing nursingcomplaint.com will help you understand the process. This is especially true if you hire an attorney who is not experienced with working with Boards of Nursing. NURSINGCOMPLAINTHELP offers suggestions regarding what your response should include, how it should be written, and what attachments you should send along with any response.